Climax Business Strategies is a specialised accounting firm providing strategic advice to directors, managers and shareholders of businesses in Australia. We provide advice to all sizes of businesses in all industries and locations around Australia.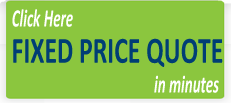 Trevor Monaghan, Chartered Accountant & Managing Director of Climax Business Strategies
Speaking Topics Available
For Family Lawyers: Business Valuation For Divorce
Marketing fundamentals in modern business
Building a strategic plan for your business
Building a business plan for your business
How to set budgets and targets that can be followed
Understanding financial reports for non-accountants
How to manage cashflow in a growing business
How to calculate your own business valuation
How to get your business ready for sale
Trevor's Approach to Speaking
Trevor knows how to get the attention of an audience;
Trevor knows how to give the audience real life examples, not just theory;
Trevor knows how to motivate business owners;
Trevor knows how to motivate key team members;
Trevor knows how to improve your business or association;
Trevor knows how to be sincere and compassionate;
Trevor knows how to make people accountable;
Trevor knows how to create value for any audience;
Trevor knows how important Q&A time can be.
Trevor is available for public speaking engagements requiring a business specialist to deliver a down-to-earth and entertaining view of why business doesn't need to be so hard. Call us today to discuss how a keynote speech from Trevor Monaghan can improve your business or your association.