Climax Business Strategies is a specialised accounting firm providing strategic advice to directors, managers and shareholders of businesses in Australia. We provide advice to all sizes of businesses in all industries and locations around Australia.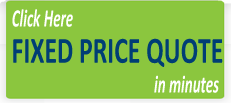 Business Feasibility and Cashflow Projections
Whether you are thinking about buying a business or starting one from scratch it's essential to understand the business model and to create financial projections based on the likely performance of the business. Once you have sound projections prepared you can use them to plan the operational aspects of your business and you can alos use the projections to anticipate funding levels likely to be required and even use the projections as part of an application for the funding. In our experience sometimes the projections don't look too favourable and this is great to know before you jump in and waste your cash. Often though, it's just a case of a few slight changes to the strategic plan and then the model works. Again, good to know before you start. Climax Business Strategies specialises in working with our clients to rigorously test the feasibility of proposed business models and suggest areas for improvements in the strategic plan. Contact us today for an obligation free discussion about how a business feasibility could help you.
Business Valuation and Due Diligence
Valuing a business is a specialised service that requires a combination of financial modelling and real world experience. Beware of anyone who tells you there are 'rules of thumb' for your industry that determine the only possible price for which a business will be bought and sold in your industry. Rules of thumb are lazy and ignore valuation theory and best practice techniques used by experts. A competent business valuation will consider the future maintainable earnings (profits) of the business as well as calculating a satisfactory rate of return on investment depending on the inherent risks in the estimated future profits actually materialising. Due diligence is the act of thoroughly checking important aspects of the business being valued in order to gather evidence for the valuation and to identify possible risks should a purchase go ahead. Contact us today for a free appraisal of your business or to discuss a proposed purchase or merger of another business.
Advice on Buying a Business
The decision of whether to buy a particular business or not could be the most important decision you make in your entire lifetime. Usually your financial and lifestyle outcomes are determined squarely by the success or otherwise of your business. Are you choosing the right business to buy? How much should you pay? How much working capital do you need? Should you start a business from scratch instead? What is the best legal structure to use? How do you manage the paperwork and accounting? Climax Business Strategies will guide you through all of these questions and more so that you can make the right decisions. These are the type of issues you should leave to the experts as everything is riding on making the right decisions. Contact us today for a free confidential consultation to discuss your options.
Entity Structuring Advice
Getting the best entity structure for your business and your other investments can easily save you enormous amounts of tax and give you great flexibility as your business and your investments grow. Unfortunately there is no one perfect structure that will suit everyone's circumstances. Your structure may consist of any one or a combination of the following: Sole Trader (individual), Partnership, Joint Venture, Private Company, Public Company, Unit Trust, Family (Discretionary) Trust, Hybrid Trust, Bare Trust, Self Managed Superannuation Fund. Different types of entities are better than others at holding different types of assets and liabilities and earning different types of incomes. With so many alternatives, the only way to get the best structure for your situation is to seek advice from an expert. Climax Business Strategies specialises in providing advice on the best entity structures for our clients' objectives. We take the time to explain the alternatives so that our clients can make an informed decision on the best structure for them. Contact us today for a free confidential consultation to discuss your options.
Income Tax Advice
If you know what you're doing, and you plan ahead, it's quite easy to find ways to effectively and legitimately reduce, defer or even eliminate your income taxes. Tax minimisation is a science, not an art. Near enough is never good enough for the Australian Taxation Office and it seems their only purpose in life is to collect tax revenue, not to reward you for 'having a good try'! Never seek or take tax advice from anyone other than a registered tax agent specialising in business affairs, as the onus always falls back on you to get it right. Climax Business Strategies specialises in legitimately reducing the taxes for our clients by having a thorough understanding of the tax laws and our clients' business and personal affairs. Contact us today for a free confidential consultation to discuss your options.
Review of Your Internal Accounting Software and Procedures
It's important that your internal accounting software and procedures work for you and not the other way around. There are massive financial and non-financial benefits in having an effective accounting process that gives you reliable and timely information that can be linked back to the strategic plan for the business. Climax Business Strategies specialises in designing and implementing accounting software and procedures to help drive your business forwards, instead of holding it back. Contact us today for a no obligation, free written appraisal of your current accounting software and procedures.
Staff Training (Sales, Productivity, Financial Awareness)
For most businesses, your staff payroll is the largest single expense in your financial statements. Are you currently getting the best return for this significant investment? Do you regularly maintain and upgrade this most important investment, like you would your plant and equipment? Sadly, we've found that most businesses neglect to deliver proper or relevant training to their staff, which is aligned to the Key Performance Indicators (KPIs) for the business. Are your sales targets being met? Do you find that the sales team gets a much lower conversion rate than you do yourself, selling the same products or services? Do you find that your team aren't as productive as they could be because they spend time on the wrong activities? Do you find that your team doesn't understand the basic financial aspects of your business? Climax Business Strategies specialises in delivering training programs customised to your industry and to the strengths and weaknesses of your current team. We customise the training to be aligned with your strategic plan and deliver the training in a down-to-earth and practical manner using real life examples and scenarios for your industry and business. Contact us today to find out how we can customise a training program to get the most out of the investment in your team.