Climax Business Strategies is a specialised accounting firm providing strategic advice to directors, managers and shareholders of businesses in Australia. We provide advice to all sizes of businesses in all industries and locations around Australia.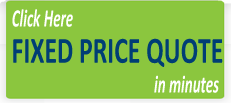 Strategic Advice
Without a carefully created and thoroughly implemented strategy your business is almost certain to under-achieve and very likely to fail. Most businesses begin with at least a partly prepared strategy but fail to implement the strategy properly or use initiative to change the strategy when the market or your competitors change. At Climax Business Strategies we partner with our clients to develop the most effective business model using best-practice strategic and financial modelling techniques. We then work with our clients on an ongoing basis to monitor the progress of the business objectives and tweak the strategies when required. Nothing is left to chance and every decision is made with the best information available. Strategic advice typically covers all aspects of the business from the marketing and sales processes all the way through to time management, team productivity and cashflow management.
Marketing Advice
Without customers your business tends to go backwards pretty quickly! The marketing strategy for your business is responsible for creating brand awareness for your business and generating enquiries from quality leads or prospects. The sales process takes over from there. Is your business generating an acceptable quantity and quality of prospects? If not, you don't have the right marketing strategy. The good news is that it can be fixed. Climax Business Strategies works with our clients to review the current marketing strategy and implement changes based around attracting the target market to their business. We advise on all aspects of marketing and have specialists on hand to deliver services such as brand creation, advertising, websites, brochures etc. Contact us today for a free appraisal of your current marketing strategy.
Customised Financial Reporting – Outsourced CFO
This service is an absolute must for every business that doesn't have at least one full-time qualified accountant (Chief Financial Officer or Financial Controller) already on the internal payroll. Every business needs a series of robust internal reports containing both financial and non-financial data on a regular basis comparing actual results against targeted results. This applies to any size business in any industry. Climax Business Strategies specialises in creating internal reporting structures monitoring the Key Performance Indicators (KPIs) for our clients. By regularly and thoroughly measuring the most important drivers of profitability and cashflow our clients can immediately identify and manage the current strengths and weaknesses of the current strategies being implemented. Any strategic planning is a waste of time and money if the business doesn't regularly monitor the results and change the plan when required. Climax Business Strategies can create and implement customised financial reporting often for less than a quarter of the cost of an internal CFO. Contact us today for a free appraisal of your current internal financial reporting.
Business Valuation and Due Diligence
Valuing a business is a specialised service that requires a combination of financial modelling and real world experience. Beware of anyone who tells you there are 'rules of thumb' for your industry that determine the only possible price for which a business will be bought and sold in your industry. Rules of thumb are lazy and ignore valuation theory and best practice techniques used by experts. A competent business valuation will consider the future maintainable earnings (profits) of the business as well as calculating a satisfactory rate of return on investment depending on the inherent risks in the estimated future profits actually materialising. Due diligence is the act of thoroughly checking important aspects of the business being valued in order to gather evidence for the valuation and to identify possible risks should a purchase go ahead. Contact us today for a free appraisal of your business or to discuss a proposed purchase or merger of another business.
Advice on Buying a Business
The decision of whether to buy a particular business or not could be the most important decision you make in your entire lifetime. Usually your financial and lifestyle outcomes are determined squarely by the success or otherwise of your business. Are you choosing the right business to buy? How much should you pay? How much working capital do you need? Should you start a business from scratch instead? What is the best legal structure to use? How do you manage the paperwork and accounting? Climax Business Strategies will guide you through all of these questions and more so that you can make the right decisions. These are the type of issues you should leave to the experts as everything is riding on making the right decisions. Contact us today for a free consultation to discuss your options.
Advice on Selling a Business
If you've ever considered selling your business, or wondered if it was saleable, now is the right time to get an expert's opinion. Often the proceeds from the sale of a business is the main source of funding the retirement of the owners. So it makes sense to do be prepared and do it properly. How much is your business worth? What can you do to increase the value of your business? When is the right time to sell your business? Who will buy your business? How should you structure the sale to minimise taxes? Climax Business Strategies will guide you through all of these questions and more so that you can make the right decisions. These are the type of issues you should leave to the experts as everything is riding on making the right decisions. Contact us today for a free consultation to discuss your options.
Cashflow Budgeting
Operating a business without proper budgets and targets is not only lazy, but is downright dangerous. Would you drive a car with your head down and only looking backwards occasionally? Surely if your foot is down and you can hear the engine roaring everything will work out OK? We all know this is ridiculous and we know that budgets are important, so why do most businesses fail to do them properly or at all? Sure, budgeting is a difficult and time-consuming process, but you don't have to do it yourself. Climax Business Strategies specialises in working with our clients to create and implement robust budgeting processes designed to build a roadmap for the future operations. A good budgeting process will be aligned with the strategic planning process so that every aspect of the business is working towards common goals. A good budget will also allow you to predict future cashflow deficits which need to be proactively planned for. Contact us today for a free review of your current budgeting process or to discuss your options.
Staff Conference (Team Alignment Days)
Do you have the right people on the bus in the right seats? Assuming the answer is yes (which is not always the case mind you), do they all know where the bus is heading and do they all know their individual roles in getting to the destination faster? We've found that all the successful businesses we've ever worked with share the vision and strategy of the business owners with at least the key team members and often the entire team. If you want your team to be engaged in their roles you need to involve them in the 'why', not just the 'what'. There is no better way of doing this than holding staff conferences or team alignment days at least annually. Climax Business Strategies specialises in facilitating staff conferences on behalf of the business owners. At the staff conference the owners are active participants in discussions and problem solving sessions for the business, not seen as lecturing to the team on what they need to do, but rather working directly with the team to uncover the 'why' for the business and then discuss 'what' we all need to do to make it happen. Lower staff turnover, higher productivity and improved profitability are just some of the tangible benefits form holding regular staff conferences. Contact us today to discuss the logistics of hosting a Climax Business Strategies staff conference for your business.
Staff Training (Sales, Productivity, Financial Awareness)
For most businesses, your staff payroll is the largest single expense in your financial statements. Are you currently getting the best return for this significant investment? Do you regularly maintain and upgrade this most important investment, like you would your plant and equipment? Sadly, we've found that most businesses neglect to deliver proper or relevant training to their staff, which is aligned to the Key Performance Indicators (KPIs) for the business. Are your sales targets being met? Do you find that the sales team gets a much lower conversion rate than you do yourself, selling the same products or services? Do you find that your team aren't as productive as they could be because they spend time on the wrong activities? Do you find that your team doesn't understand the basic financial aspects of your business? Climax Business Strategies specialises in delivering training programs customised to your industry and to the strengths and weaknesses of your current team. We customise the training to be aligned with your strategic plan and deliver the training in a down-to-earth and practical manner using real life examples and scenarios for your industry and business. Contact us today to find out how we can customise a training program to get the most out of the investment in your team.
Staff Incentive & Profit Sharing Plans
Have you ever considered implementing an bonus or profit sharing plan for your staff, but don't quite know the best way to go about it? An incentive plan can be the business's best friend or worst enemy, depending on the effectiveness of its design and implementation. There are infinite options available to give incentives to your staff, but the success will depend solely on designing and implementing a system that encourages staff to achieve their best without creating conflicts of interest between different team members. Climax Business Strategies specialises in uncovering the best incentive model to use by understanding your business and undertaking financial modelling to predict the value of incentives and the resulting changes in profitability. Contact us today to discuss how a staff incentive plan could work for your business.
Customer Advisory Board (Interview Your Top Customers)
A customer advisory board (also referred to as a client advisory board) is a service provided by Climax Business Strategies to conduct extensive interviews with your top customers on all aspects of your business performance. These interviews are not simple client surveys as we probe much deeper than a typical survey and get opinions on things you are yet to implement to see how they will be received. The main benefits of a customer advisory board are showing your top customers that you care about their opinions and receiving invaluable feedback from the only people that matter, your top customers. Climax Business Strategies specialises in facilitating customer advisory boards for our clients that have business models relying heavily on customer satisfaction. Contact us today to discuss how a customer advisory board could benefit your business.
Submissions for Funding Applications with Banks
The days seem long gone when your bank manager understood your business and was willing to put faith in you to repay the loan. Despite the official rhetoric from the banks, they are rationing their credit and every business is competing for the same loans. It's now more important than ever to have a well structured submission to accompany your loan application. A funding submission would typically include a detailed description of the intended use of the funds, cashflow projections, evidence of solvency, anticipated repayment schedule, business or strategic plan and details of securities offered. Climax Business Strategies specialises in preparing submissions for funding applications to show the bank you are proactive, well organised and good for the loan. We can also liaise directly with the lender throughout the approval process. Contact us today to discuss how we can help you to get the best outcome for your next funding application.
Review of Your Internal Accounting Software and Procedures
It's important that your internal accounting software and procedures work for you and not the other way around. There are massive financial and non-financial benefits in having an effective accounting process that gives you reliable and timely information that can be linked back to the strategic plan for the business. Climax Business Strategies specialises in designing and implementing accounting software and procedures to help drive your business forwards, instead of holding it back. Contact us today for a no obligation, free written appraisal of your current accounting software and procedures.