Benefits
Climax Business Strategies will review the fundamentals of your business to ensure that the basics are being done at a best-practice level every time. This enables the business owners and managers to concentrate on the more entrepreneurial and profitable opportunities on the horizon. We will analyse the historical financial results of the business to identify the drivers of profitability and cashflow (whether good or bad) to enable an objective look at the easiest ways to dramatically improve both. We then turn our attention to strategies for growing the business, from marketing and selling through to pricing and customer service. Don't forget to read about our money-back guarantee.
Features
Pre-planning session (typically 2 hours)
Planning session (typically 6 hours)
Post-planning and review session (typically 2 hours)
Report on historical financial operations (typically at least 3 previous years)
Work with you to create your projected profitability and cashflow budget for upcoming year
Investigation of profitability and cashflow Key Performance Indicators (KPI's)
Investigation of business strengths, weaknesses, opportunities and threats
Work with you to create your customised action plan to improve your business
Analysis and recommendations in the following areas of the business:

Profit and Cashflow Drivers
Time Management
Branding
Marketing Strategies
Marketing Collateral (website, brochures, letterhead, business cards)
Lead Generation Strategies
Sales/Quoting Processes
Sales Conversion
Up-selling/Cross-selling
Pricing Techniques and Strategies
Product Mix and Introducing New Products and Services
Customer Service and Customer Retention
Controlling Costs and Improving Buying Strategies
Negotiation Skills and Techniques
Receivables Policies
Payables Policies
Stock/WIP Policies and Controls
Business Borrowings and Repayments
Internal Systems and Procedures
Team Recruitment
Team Training
Team Productivity
Team Retention
Team Remuneration and Incentives
Back-Office Administration
Technology
Future Sale or Succession of the Business
Investment
3 monthly payments of Ask for Price, totalling Ask for Price including GST
Or
1 payment of Ask for Price including GST (that's a 15% discount)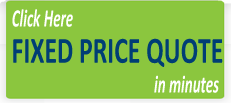 Guarantee
If you're not entirely satisfied that Climax Business Strategies has given your business the strategies and tools to generate at least $50,000 in additional cashflow in the first year, we will refund your full investment plus an additional $500 for wasting your time. Either way, you have nothing to lose.
There's no catch. If after receiving the detailed recommendations, step-by-step action plan and cashflow budget you don't believe that the implementation of the recommendations will improve your cashflow by at least $50,000 in the first year let us know within 7 days and we will refund you the full investment plus $500 and you keep the reports.
Why do we offer this guarantee? Climax Business Strategies is a Chartered Accounting firm focussed on improving your business. If we can't do that, we don't want to be paid, it's just that simple. We don't want our fees to be a reason why business owners and managers fail to seek advice, so we take the risk out of it altogether. Climax Business Strategies only employees qualified Chartered Accountants with expertise in growing businesses so we are very comfortable with offering this guarantee. We reserve the right not to do business with tyre-kickers or time-wasters and therefore not every business is eligible for this service.