Need a Business Valuation? Call us now, send us an email, complete our online quote form or watch this short video to find out how much it costs and how it works. The cost depends on the size and complexity of the business. No business or situation is too complex. Trevor Monaghan has written more than 700 business valuation and forensic accounting reports and given expert evidence in various courts around Australia. We would love to hear about your situation so we can explain your options. Low cost options are available if a full court report is not yet needed.
Click Here to view Trevor Monaghan's CV
Or don't need our help yet? Try our Free Business Valuation Calculator App here.
Call now to talk confidentially with a friendly business valuer
1300 585 299
OR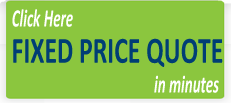 Business Valuation Expert for Divorce
Don't waste time and money arguing about estimates, get it done right the first time. We act as independent business valuation experts for divorce and family law purposes. We can act for one party or jointly as a single expert. Our goal in every business valuation report is to educate the stakeholders about the key valuation variables so that they can make informed decisions as the divorce progresses. All business valuations show full calculations and assumptions and enable the legal representatives to understand any arguable or contentious elements. We also provide a second opinion review service for reports prepared by other valuers. All valuation jobs are fixed priced in advance with 3 options of scope. You decide how much to spend before we even start.
Save time and money – use an expert who specialises in divorce
Choose how much you want to spend – 3 fixed price options
Find out the key valuation variables – know what to argue
Valuation reports for one party or both jointly – you decide
Engage us to review reports by others – second opinion
Do you need to know what your business is worth for any of the following reasons?
Business valuation for buying a business
Business valuation for selling a business
Business valuation for divorce
Business valuation for shareholders agreements
Business valuation for keyman insurance
Business valuation for minority shareholders
Business valuation for stamp duty
Business valuation for capital gains tax
Business valuation for litigation
Business valuation for any other reason
We prepare written business valuation reports fully explaining our methods and calculations so you can understand the outcome. With 3 different levels of scope, you choose how much detail you need and how much you want to spend. We can give you a fixed price quote in minutes, with no hidden costs. All of our business valuation reports are independent and reliable, we can be engaged by single parties or as a joint expert which may be required in situations like a divorce.
Call now to talk confidentially with a friendly business valuer
1300 585 299
OR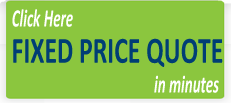 We prepare valuation reports for the following industries:
We prepare valuation reports for the following locations and beyond:
Business valuations Central Coast
Business valuations Port Macquarie
Business valuations Geelong
Business valuations Gold Coast
Business valuations Sunshine Coast