Watch this short video for pricing, how it works and what you get.
If you need advice about your situation and are not sure if you need a valuation report, why not book a phone consultation to talk with accredited valuation expert Trevor Monaghan? Consultations cost $330 and Trevor can discuss your specific situation and answer any of your questions. The cost of the consultation is credited against the cost of a valuation report if you decide to proceed.

Call now to talk confidentially with a friendly business valuer
1300 585 299
OR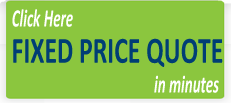 Click Here to view Trevor Monaghan's CV
Do you need to know what your business is worth in Sydney for any of the following reasons?
Business valuation for buying a business
Business valuation for selling a business
Business valuation for divorce
Business valuation for shareholders agreements
Business valuation for keyman insurance
Business valuation for minority shareholders
Business valuation for stamp duty
Business valuation for capital gains tax
Business valuation for litigation
Business valuation for Start-ups or Early Stage Companies
Business valuation for any other reason
Get a quick and affordable business valuation report for any Australian Business. We prepare written business valuation reports fully explaining our methods and calculations and identifying the key strengths and weaknesses of the business so you can understand the outcome. With 3 different levels of scope, you choose how much detail you need and how much you want to spend. We can give you a fixed price quote in minutes, with no hidden costs. All of our business valuation reports are independent and reliable, we can be engaged by single parties or as a joint expert which may be required in situations like a divorce.
Call now to talk confidentially with a friendly business valuer
1300 585 299
OR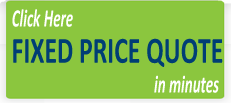 We prepare valuation reports for the following industries & more:
We prepare valuation reports for the following locations and beyond:
Business valuations Central Coast
Business valuations Port Macquarie
Business valuations Geelong
Business valuations Gold Coast
Business valuations Sunshine Coast