Watch this recording of an actual conversation with an actual person:
Important: This video explains everything you need to know

Call now to talk confidentially with a friendly business valuer
1300 585 299
OR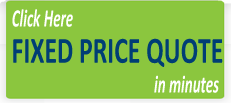 Click Here to view our Business Valuers Experience, Qualifications & CV
Get a quick and affordable business valuation report for any Australian business. We typically provide a detailed 15-20 page business valuation report in 1-2 weeks, fully explaining the calculations used and identifying the key strengths and weaknesses of the business.  Do you need to know what a business is worth for any of the following reasons?
Business valuation for buying a business
Business valuation for selling a business
Business valuation for divorce
Business valuation for shareholders agreements
Business valuation for keyman insurance
Business valuation for minority shareholders
Business valuation for stamp duty
Business valuation for capital gains tax
Business valuation for litigation
Business valuation for any other reason
Because the reports are fully documented you can also confidently forward the report to other parties that might want to review the valuation, which may be required in situations like a divorce or shareholder disputes. Call or email us for a free sample business valuation report if you wonder what a business valuation report looks like.
Call now to talk confidentially with a friendly business valuer
1300 585 299
OR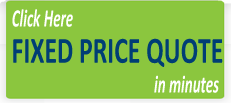 "I do not often do this but I commend you on the excellent document you produced in assisting the parties for family law purposes. I am aware that it was not a full business valuation but the document was very comprehensive for the matter at hand and the fee you charged was modest." Chartered Accountant (name withheld for privacy reasons) – Bowral NSW
"We engaged Trevor to prepare an expert report which he did professionally, competently and quickly at a reasonable fee level…The report stood up well at the consultative hearings to the point that we were able to settle our matter with significant success. Our success at VCAT was in no small part attributable to the professional report we received from Climax Business Valuations. We were very impressed with the way our matter was handled by the organisation, undertaking our project quickly and efficiently to meet tight deadlines. Trevor and Samantha were very helpful and approachable. I would have no hesitation in recommending Climax Business Valuations for comparable work for other business organisations in the future." Philip Barnes, Barnes Planning Pty Ltd – Canterbury VIC
"We commissioned Trevor to undertake a formal business valuation of our restaurant…This is probably the best money or investment we have ever made!! Not only did we receive a formal valuation which far exceeded our expectations, but Trevor's detailed report gave us a completely new insight into the strengths (and more importantly weaknesses of the business). We are now using the valuation report as a checklist or template, for improving the profitability of the business in the future. We will certainly be using Climax Business Strategies in the future and highly recommend them."
Steve Devane, Wasdee Surfers Thai Restaurant Surfers Paradise, Australia


We prepare valuation reports for the following industries:
We prepare valuation reports for the following locations and beyond:
Business valuations Central Coast
Business valuations Port Macquarie
Business valuations Geelong
Business valuations Gold Coast
Business valuations Sunshine Coast